Sightseeing in the Soviet Union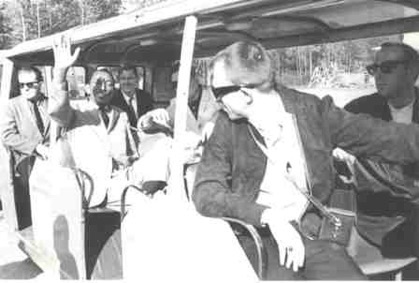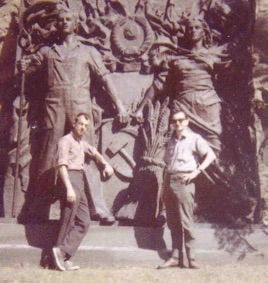 Mel Lewis, Joe Newman, Jimmy Knepper, 
Willie Dennis, Bill Crow, Victor Feldman
Crow               Jerry Dodgion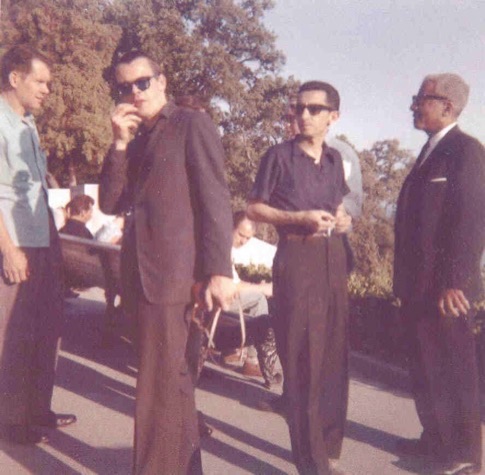 Jimmy Knepper  Phil Woods                   Turk Van Lake  Teddy Wilson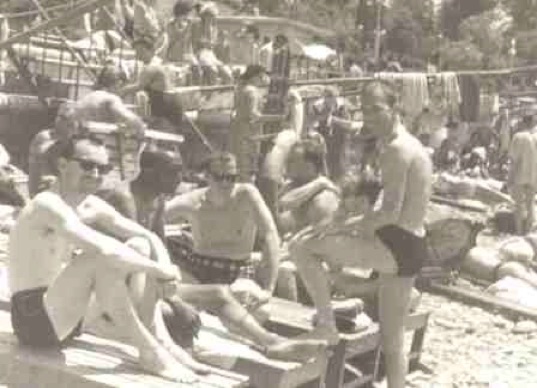 On the Black Sea beach at Sochi

Dodgion, Newman, Woods, Newsom, Feldman, Crow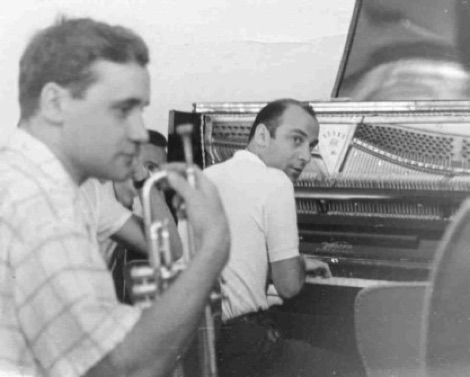 Jamming with the local Russian musicians:

Konstantin Nosov and Victor Feldman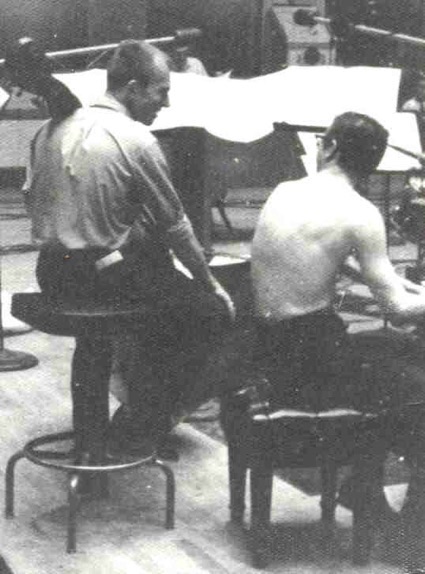 On the day we got back from Russia, Jack Lewis grabbed most of the band for a quick record date for Colpix, an album called "Jazz Mission to Moscow."  Victor Feldman had flown home to California, and Teddy Wilson and John Bunch had stayed in Paris, so Jack got Eddie Costa to play piano on the date.  It was Eddie's last jazz record date before he died in an auto crash. He sounded absolutely wonderful.
After a tour of Japan with Gerry Mulligan in 1964 (see photos section), a three week gig in Antigua with Bob Alexander and Al Klink in 1973, and a two-week industrial show in Vienna with John Lesko in 1979, I didn't leave the United States again until I appeared with Clark Terry's quintet at the 1992 Oslo Jazz Festival, and with Eddie Higgins and Anita O'Day on the S.S. Norway's Jazz Cruise of the Carribbean during the fall of that year.
I played a concert tour in Spain with the John Eckert Quartet in December 1994.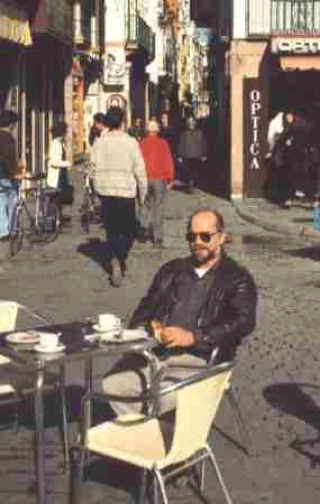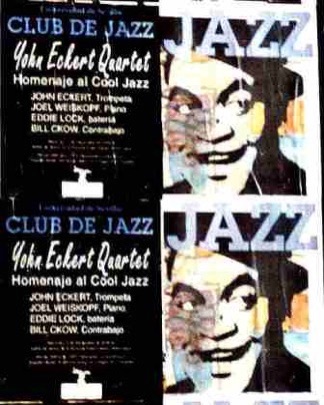 John Eckert, Seville, 1994