When Thornhill's work fell off, I moved to the Terry Gibbs Quartet in 1954.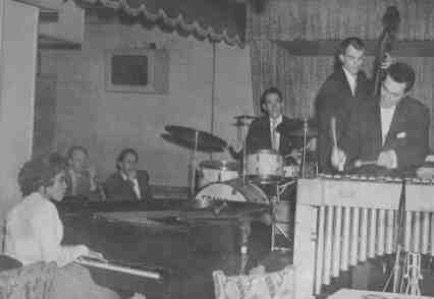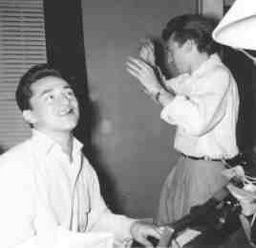 Terry Pollard, Frank DiVito, Crow, Terry Gibbs at Birdland
Terry Gibbs                Frank DiVito
 I also played occasionally during those years with George Wallington, Don Joseph, Brew Moore, Billy Bauer and Jerry Wald.

     In 1954 I joined the Marian McPartland Trio (with Joe Morello on drums) at the Hickory House in New York City, and stayed there through 1955.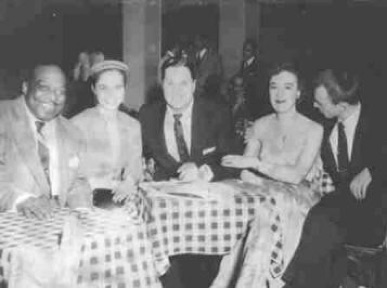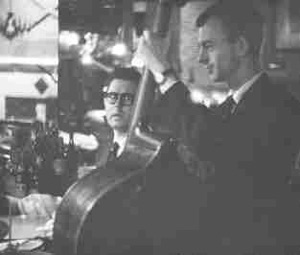 Count Basie        Jimmy McPartland       Marian     Crow

              Jimmy's daughter Dorothy
Joe Morello and Bill Crow, Hickory House, NYC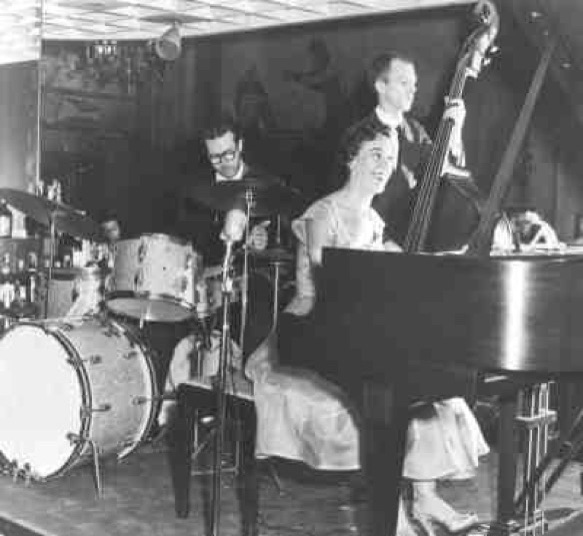 The bandstand at the Hickory House was in the center of a large oval bar, with a pyramid of liquor bottles at each end.

Marian taught me to play in every key.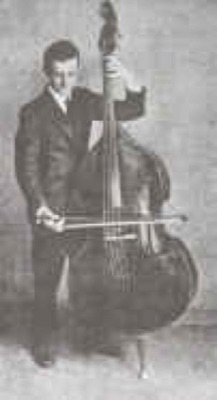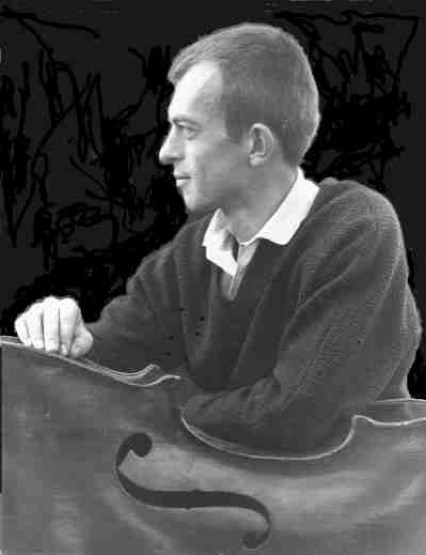 While I was at the Hickory House, Irv Manning sold me the lovely old French bass that I have carried all over the world, and still play today
Gerry Mulligan asked me to join his sextet for a tour of Europe in late 1955.  I was happy at the Hickory House, but I couldn't turn down a chance to play with Gerry, Zoot Sims and Bob Brookmeyer. I continued to be associated with Mulligan in quartets, sextets and his Concert Jazz Band through 1965, with a brief return to the Marian McPartland Trio during1957.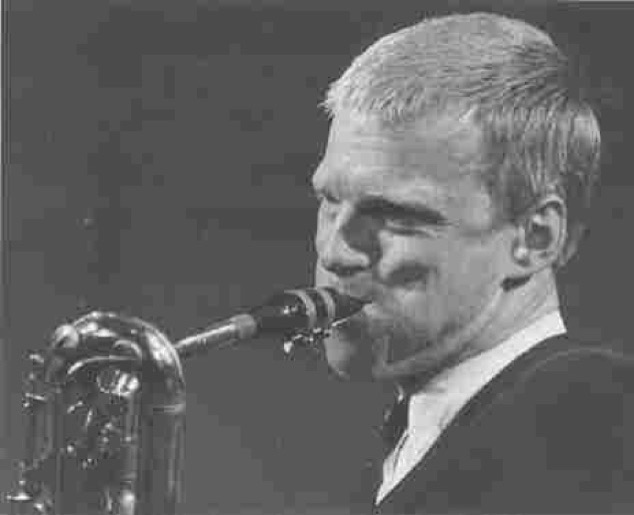 When I first joined Mulligan's sextet, I began to study the bass formally with Fred Zimmerman of the New York Philharmonic.

He was a great player and teacher, and was also a painter and art collector.  His apartment was filled with wonderful paintings and sculpture.

This is a photo of Fred when he was a young man.