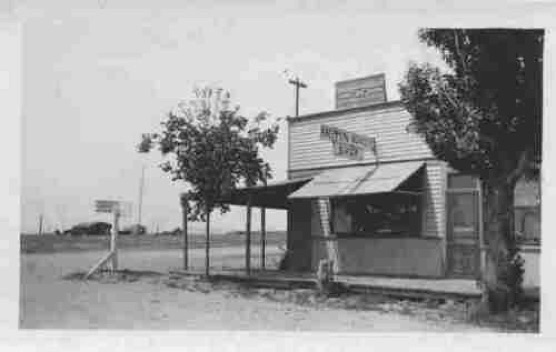 I was born on December 27, 1927 in Othello, Washington, in the living quarters behind my grandparents' store, Knepper's Novelty Shop.

I spent my childhood in Kirkland, Washington, in the house my dad built at 240 5th Avenue West.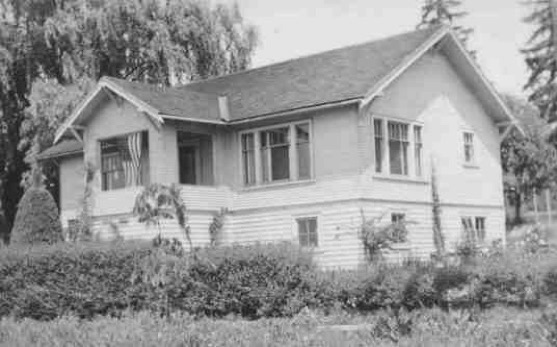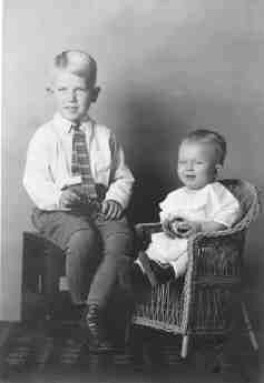 I started my musical life with my mother, who taught me to sing and to find my way around the keyboard of her piano.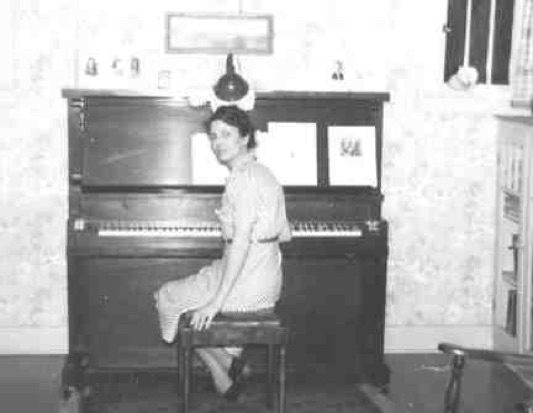 In the fourth grade at school I learned to play the trumpet.  

My folks bought it from the Sears
Roebuck catalog: $9.95 with case.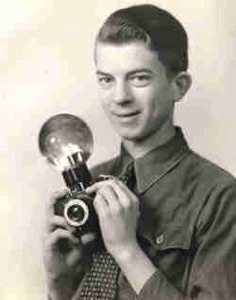 I was also an amateur photographer, and was the official cameraman for my high school annual in my senior year .
I switched from trumpet to baritone horn in the sixth grade, and got to be pretty good on that instrument. I started out on the school horn, and in high school I bought one of my own with wages from after-school jobs. I won honors twice in high school band conferences in Seattle, where I played Herbert Clarke's "Stars In A Velvety Sky" and "Sounds From The Hudson."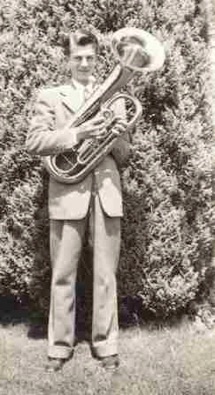 My school music teacher, Al Bennest, introduced me to jazz by playing Louis Armstrong's record of "West End Blues" for me.  I found more jazz on the radio, and began looking for records.  My paper route money, and later, money I earned working after school in a print shop and a butcher shop went toward buying jazz records.  I taught myself the alto saxophone and the drums in order to play in my high school dance band
Me                         Bennest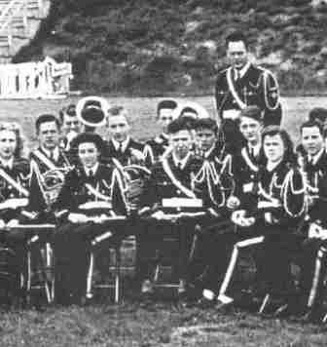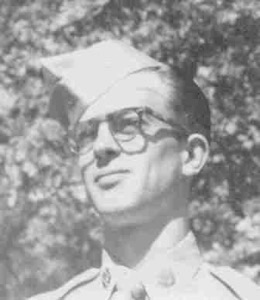 After high school, I played sousaphone for a short time at the University of Washington in Seattle, and when I joined the Army in 1946, I played baritone horn, valve trombone and trap drums in the 51st Army Band, Fort Lewis, Washington and the Second Army Band, Fort Meade, MD until 1949.
 When I got out of the Army, I returned to the U of W in Seattle, where I met drummer Buzzy Bridgeford.  He had a quartet at the VFW Club (after hours), with Freddy Greenwell on tenor, Betty Christopher on piano, and Doug Goss on bass.  I went there every night after my gig playing drums at the Cirque Club, and sat in on bongos.