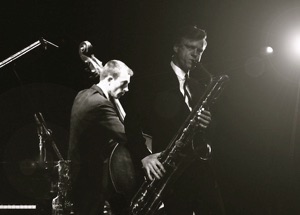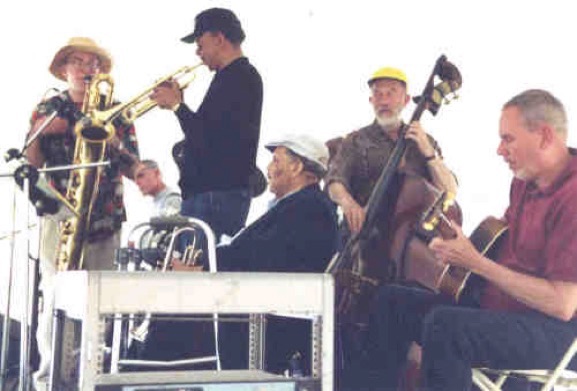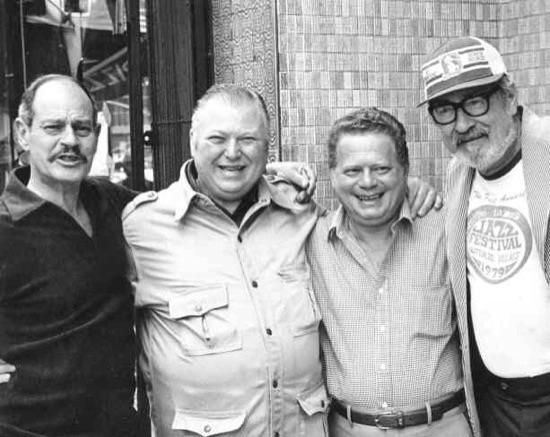 The Kansas City Sound 2000

Harvey Kaiser, Joel O'Brien, Fred Smith, Bobby Johnson Jr, Bill Crow, Ed Diehl
Ray Alonge, Marky Markowitz, Red Rodney, Jimmy Rowles, NYC 1980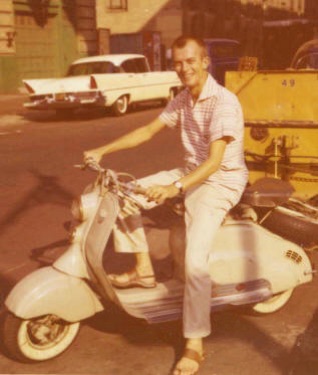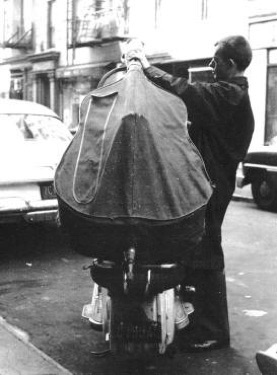 When I was living in Greenwich Village in the 1950s, I got a Lambretta motor scooter, which was easy to park there.
I figured out a way to carry my bass on it.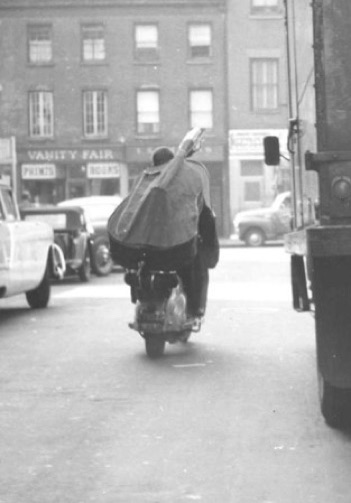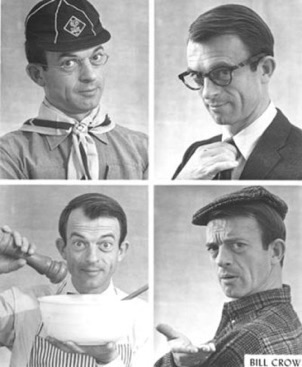 While I was working at the New York Playboy Club in 1968 in a revue that included Lily Tomlin, Lily got me into doing some TV commercials and modeling.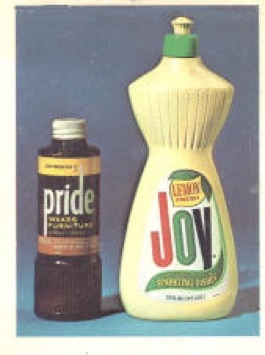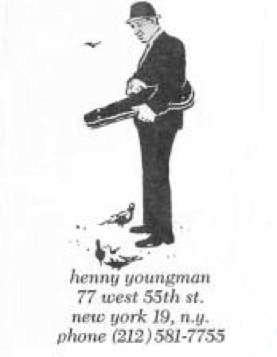 Henny Youngman gave me his business card one day.  The reverse side shows a picture of his

Pride and Joy.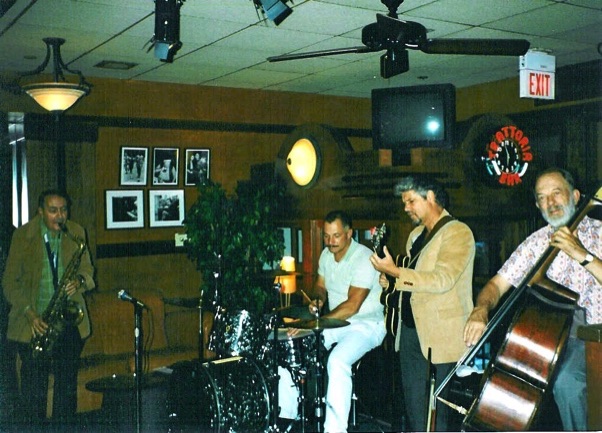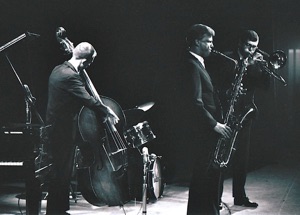 Carmen Leggio, Alex Hunter, Peter Prisco and Bill Crow at the Papparazzi Restaurant in White Plains NY, 1997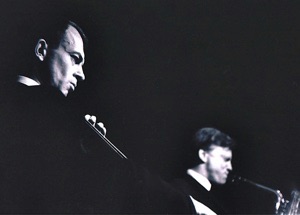 Ken Demme, a photographer I met at the Half Note in NYC, was living in Japan in 1964 when the Mulligan Quartet toured there.  He shot these photos there, and sent them to me in February 2011 when he ran across this website.
And writer John Reynolds sent me these photos, taken on a summer gig in Provincetown Mass, that I played with Zoot in 1960.  Paul Motian was the drummer for the month of June, and Danny Richmond was with us in July.  The pianist was Nico Bunink.  One weekend, Gerry Mulligan, Nick Travis and Allen Eager came to visit us, and they sat in with us.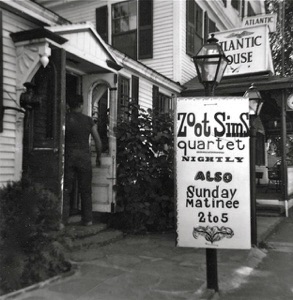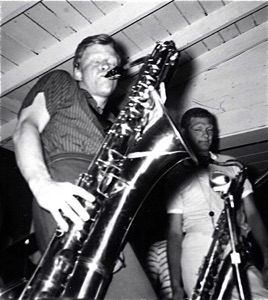 To go to the HOME page click here