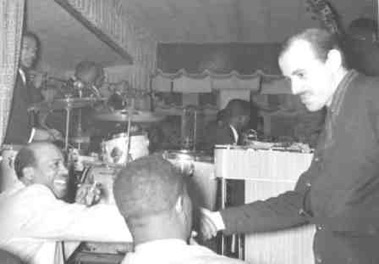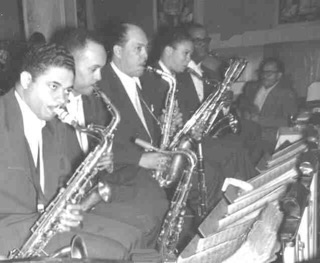 Jo Jones greeting Art Mardigan at Birdland, 1954

Gus Johnson and Basie band in background
Frank Wess, Ernie Wilkins, Marshall Royal, Frank Foster, Charlie Fowlkes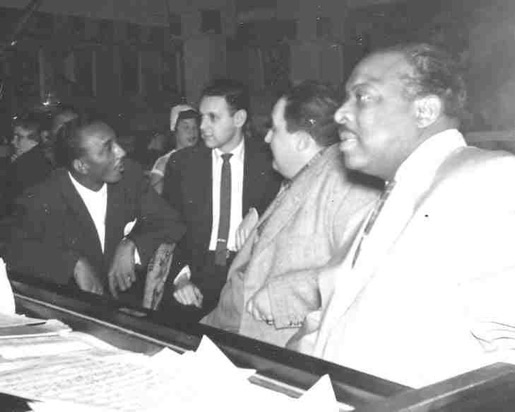 Joe Newman, Dick Katz, Teddy Reig, Basie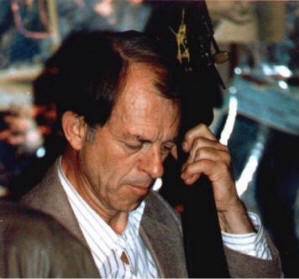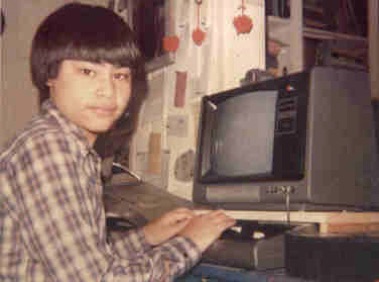 Bill at Struggles', Edgewater NJ, 1985
Dan Crow with first computer, TRS-80 Model 1, 1982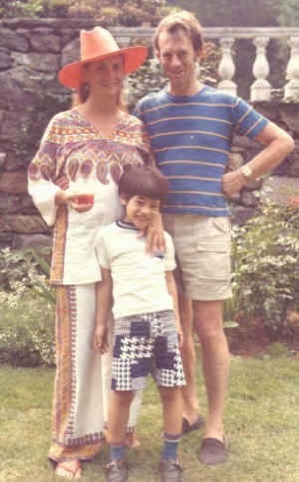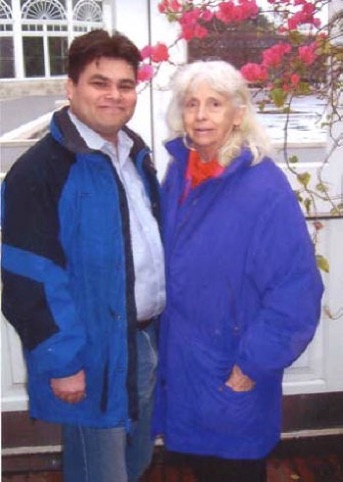 Aileen, Dan and Bill Crow, 1973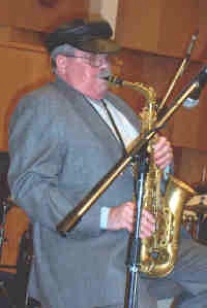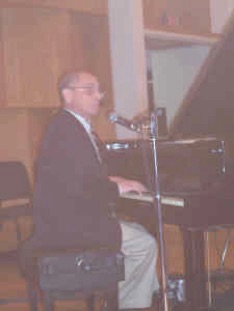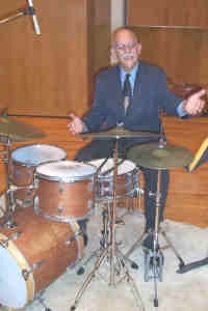 Phil Woods, Dave Frishberg and Bill Goodwin at the party for Al Cohn and Zoot Sims at East Stroudsburg University, PA Nov 2005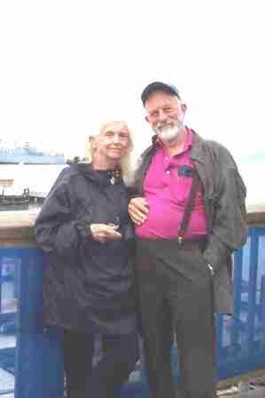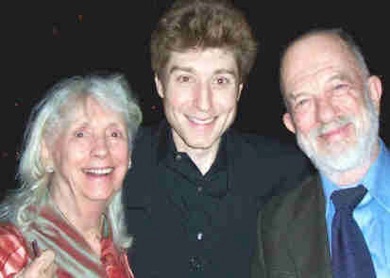 Aileen, Benny Green, Bill
Aileen Crow and Bill in San Francisco, 2005
Benny Green is a dear friend who Aileen and I have known since he was a baby.  His parents, Bert and Lois Green, of Berkeley, CA, were pals of ours when they lived in New York City in the 1950s.  I met Bert as a tenor player on the New York jam session scene, and discovered that he was also a fine painter and sculptor.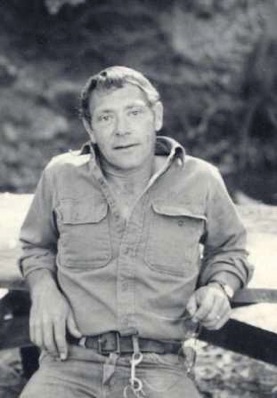 This is Bert, in 1974 (d. 2008)
When Bert and Lois moved to California, I was on the road a lot with Gerry Mulligan, and used to visit them whenever I worked in San Francisco, getting to know Benny and his lovely sister Phoebe.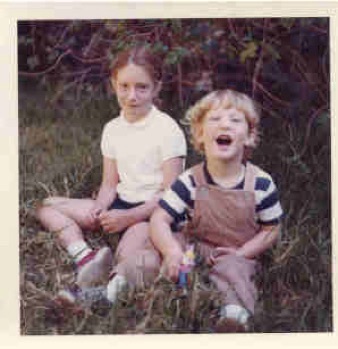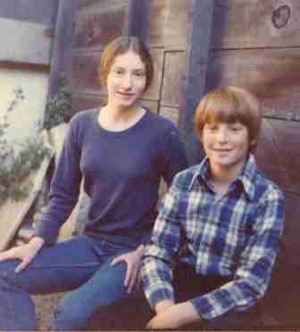 When I stopped traveling, I didn't get to see the Green family for a while.  A few years ago I was surprised and delighted when I picked up a Ray Brown CD and discovered that Benny had turned into a fantastic pianist.  I'm always happy whenever our paths cross.
Duffy Jackson is the son of another old friend, bassist Chubby Jackson.  I knew Chubby's work from records of the Woody Herman band, and when I was playing in Chicago with Gerry Mulligan, Chubby got in touch with me and invited me over to his TV show.  He had a program showing old movies of the Little Rascals, with a set that mimicked scenes in the films, like a fence with knotholes.  The Kay company even made Chubby a bass painted like the fence, knotholes and all.  Chubby played a five-string bass, but used the fifth string as a high C, instead of the usual low C on five string basses.  It gave him more punch in the upper register.

Duffy and Benny Green, Cork Jazz Festival 1996